We are specialists in electrical building services design. We have been operating for over 30 years and in that time we have built design procedures, software packages, and methods which enable us to stand out in our industry.
EPA strives to achieve our industry's best customer service, we continually aim to provide great response time and a quality and value for money service offering. EPA is well resourced and more than capable of meeting your next project's deadline. We keep an open-line to our clients to make sure their concept is realised.
Recently completed electrical services design for Spire Apartments.
Our design team specialises in: Electrical Engineering | Architectural Lighting | Communications | Audio Visual | Access Security | Fire Detection | Nurse Call | UPS & Backup Generation | Internet of Things | Smart Building | Casambi Integration | PayTV & MATV | CCTV | Lightning Protection | NBN Pathways | Vertical Transport | Energy Management Systems | Electric Vehicle Charging | Building Information Modelling
Project Focus!
the New Ballina Coast High School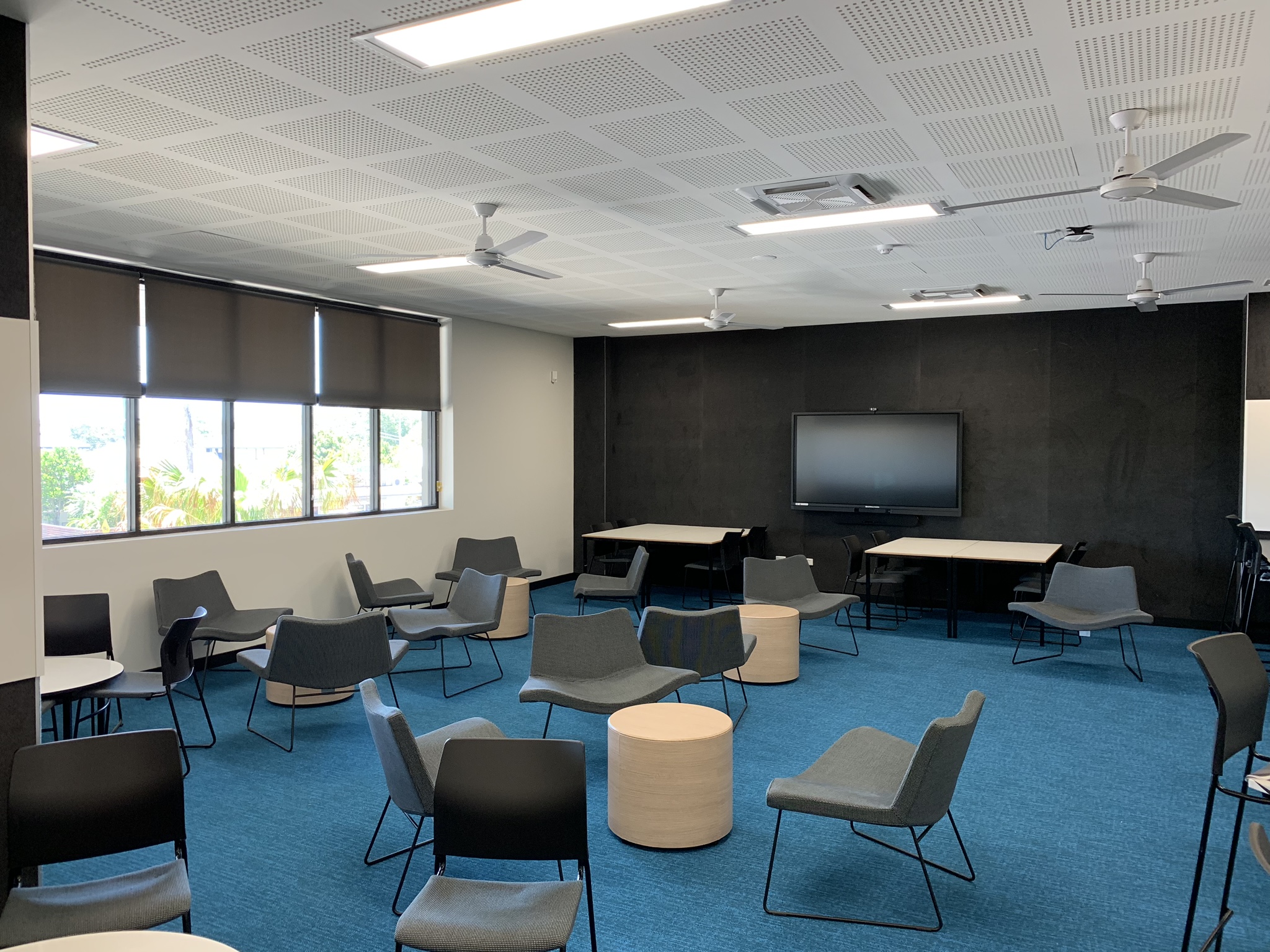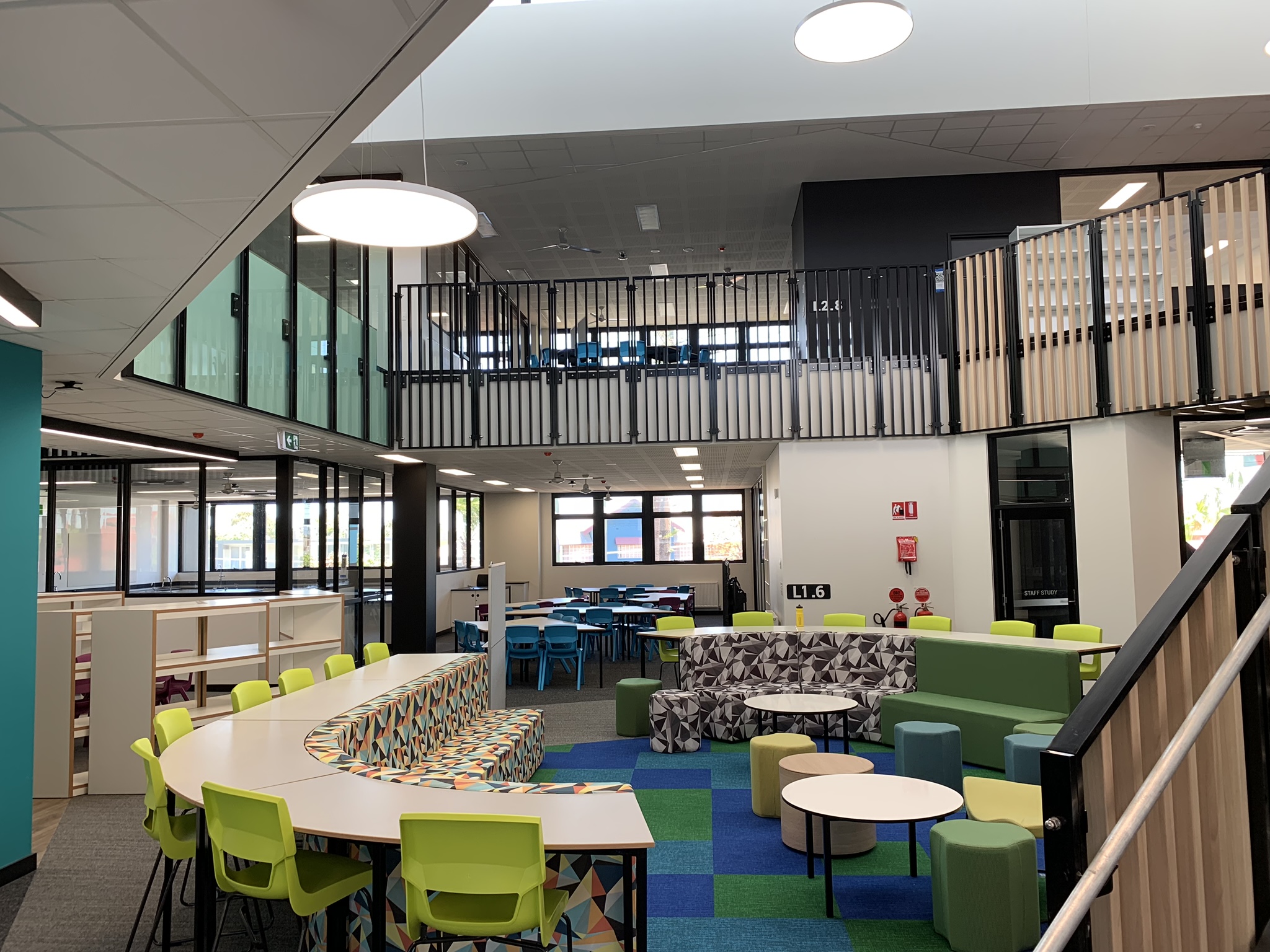 Ballina Coast High School — $50M new school, 69 classrooms.
We were the Electrical and Lighting Design consultants responsible for the design and documentation of the Electrical Services including power and lighting.
With the lighting design we wanted to seamlessly fit with the architectural brief, and help create form, colour and texture throughout the project. We Also simulated the lighting design in the AGI32 Revit add-on to verify we met all the required lighting levels stipulated in the Australia Standards.
From an Electrical Engineering perspective first and foremost we were guided by our state government design guide known as the EFSG. Also as this is public infrastructure we look to a design life of our systems in the order of 40 years! So only the best components are used, with proven track records on serving their warranties.
Energy efficiency and local solar generation is a given on all modern designs and was no different on this project. Gov specs allow a max of 100KW of solar PV on projects like this, and this is what was installed.
In terms of smarts and building control we don't want control for control sake, so we address where control can provide added value to the end user and make sure the controls are simple yet robust for the test of time.
Project Focus!
Paediatric Intensive Care Unit JHCH
We are proud of being part of the design team responsible for the new paediatric intensive care unit (PICU) at the John Hunter Children's Hospital. We performed the complete electrical engineering design on the project.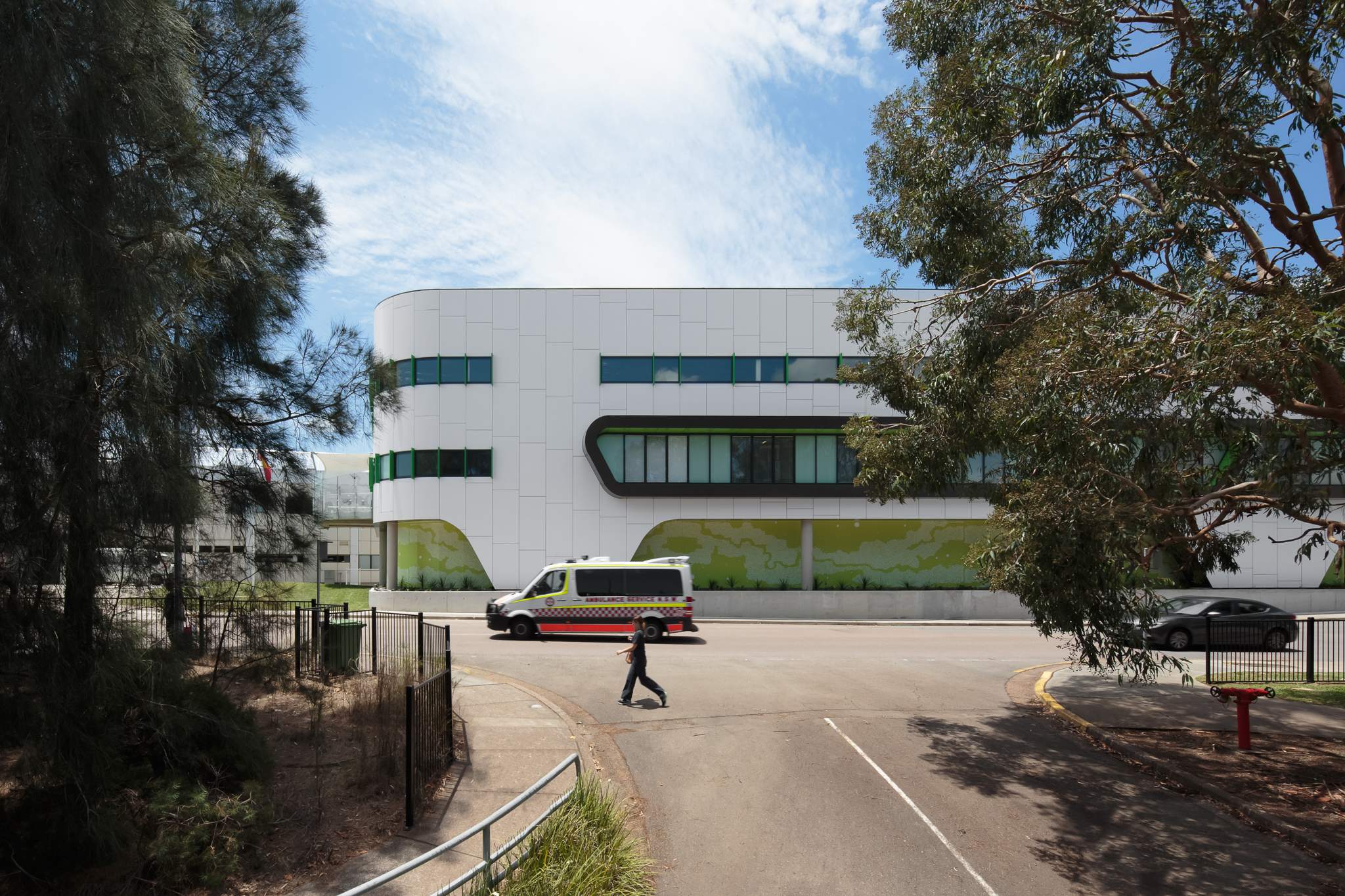 Our main focus when designing the lighting in the project was to increase the well-being of patients and staff. This was achieved by utilising colour temperature of the light sources, having lighting sources that brought out the colours, textures, and forms in the architectural design, and to control the light levels throughout the night and day. We were also very conscious of energy efficiencies, so we used only the best LED technology throughout.
We also had to focus on the engineering part of the design process. We performed lighting calculations and simulations to ensure compliance with AS/NZS1680.2.5 for the correct lighting levels and CRI, the NCC for compliant energy efficiencies and control, and also where to introduce cyanosis lighting in the stipulated areas so health care professionals could best assess the patients' colour and health.
During this design we developed a new tool in our iPhone and iPad app specifically for health care projects to help increase productivity of our staff. So to celebrate a successful completion of the project we are very excited to offer for free our new app (follow this link) to our clients and followers, we hope this can help you through your next project.
We found that we could increase our productivity during this design process by developing the app which can quickly give the regulatory requirements for the different rooms and spaces throughout the project, saving time scanning thought standards and regulations. So with a few clicks, the iPhone and iPad app will specify the AS/NZS1680 lighting levels, NCC compliant lighting levels and power densities, and whether cyanosis lighting is required.
the redevelopment of Newcastle's west End!
The redevelopment of Newcastle's West End continues and our team of local electrical engineers are working hard to help make this a reality. At EPA over 85% of our engineering team have studied at the University of Newcastle, and we are proud to be giving back to our local community.